Lake Trout (Togue) Fishing at Rideout's Lodge
If you're looking for exceptional Maine lake trout fishing you'll find it on East Grand Lake. In fact the last few years have been some of the best years for lake trout fishing in our 71 year history. This has been confirmed by our local fisheries biologist who has recently advised us that East Grand Lake is now considered the best togue fishery in the state. Similar in some respects to landlocked salmon fishing, lake trout fishing begins in early May and continues in full strength through June. Lake trout head into deeper waters in the warmer days of July and August, and it takes a bit more effort to catch them in these months - but they're down there, and can be caught in large numbers with the correct approach. Drift fishing, using leadcore line or downriggers are necessary techniques for successful lake trout fishing during the summer. Size are typically large, between 6 and 12 pounds, with 26 lb. fish taken in our long history. A guide can be helpful for novice togue fishermen.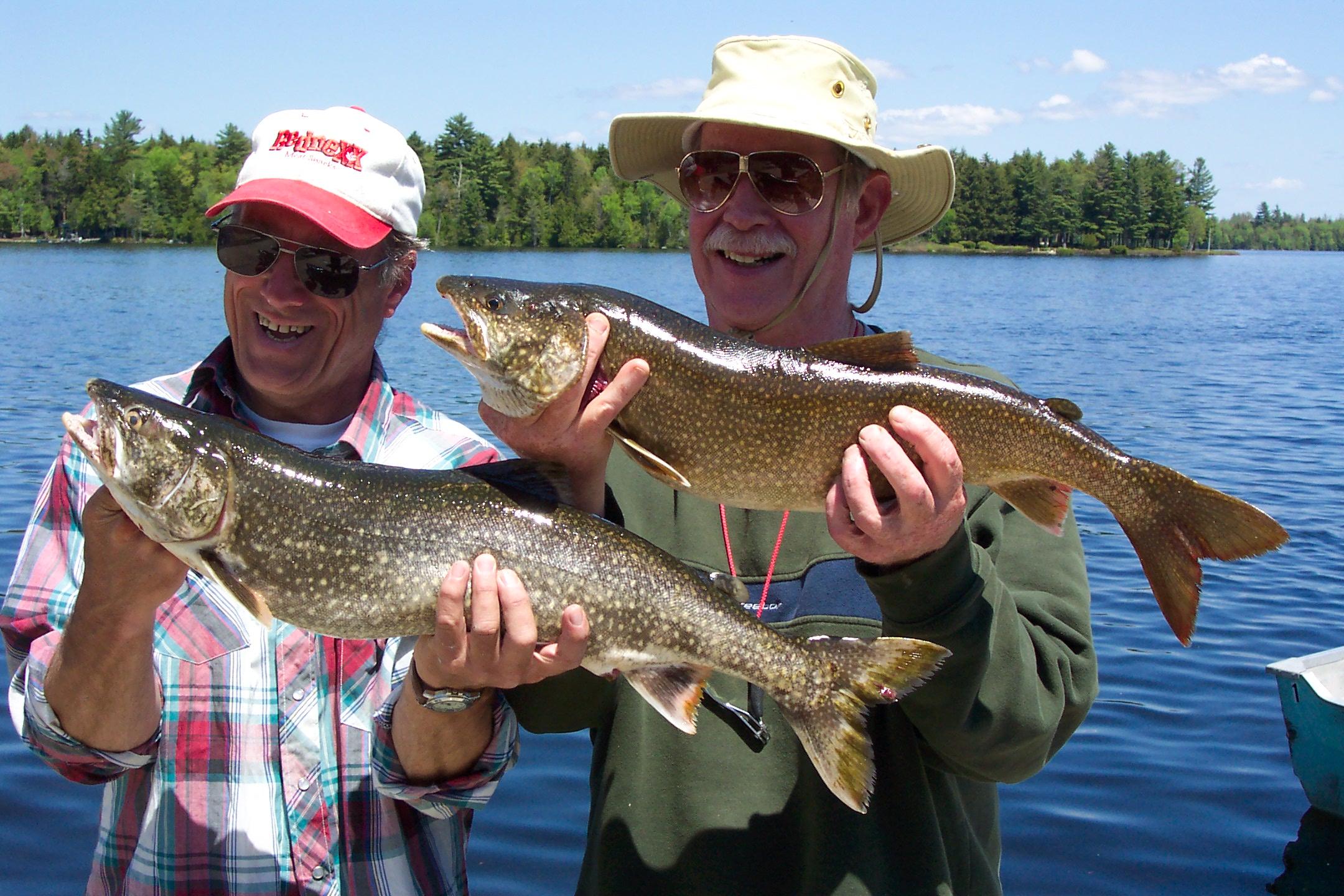 Brook Trout Are Abundant!!!

Once scarce in these waters, brook trout are now numerous across East Grand Lake. Although not as large as togue or salmon, some of the larger ones are are now approaching the 3 pound level. A fine-tasting, scrappy fish, they are often found in the shallows in the summer....a big plus for our dock fishermen. A final bonus is that they make a very nice addition to your fried egg breakfast!