Main Lodge and Campus Cabins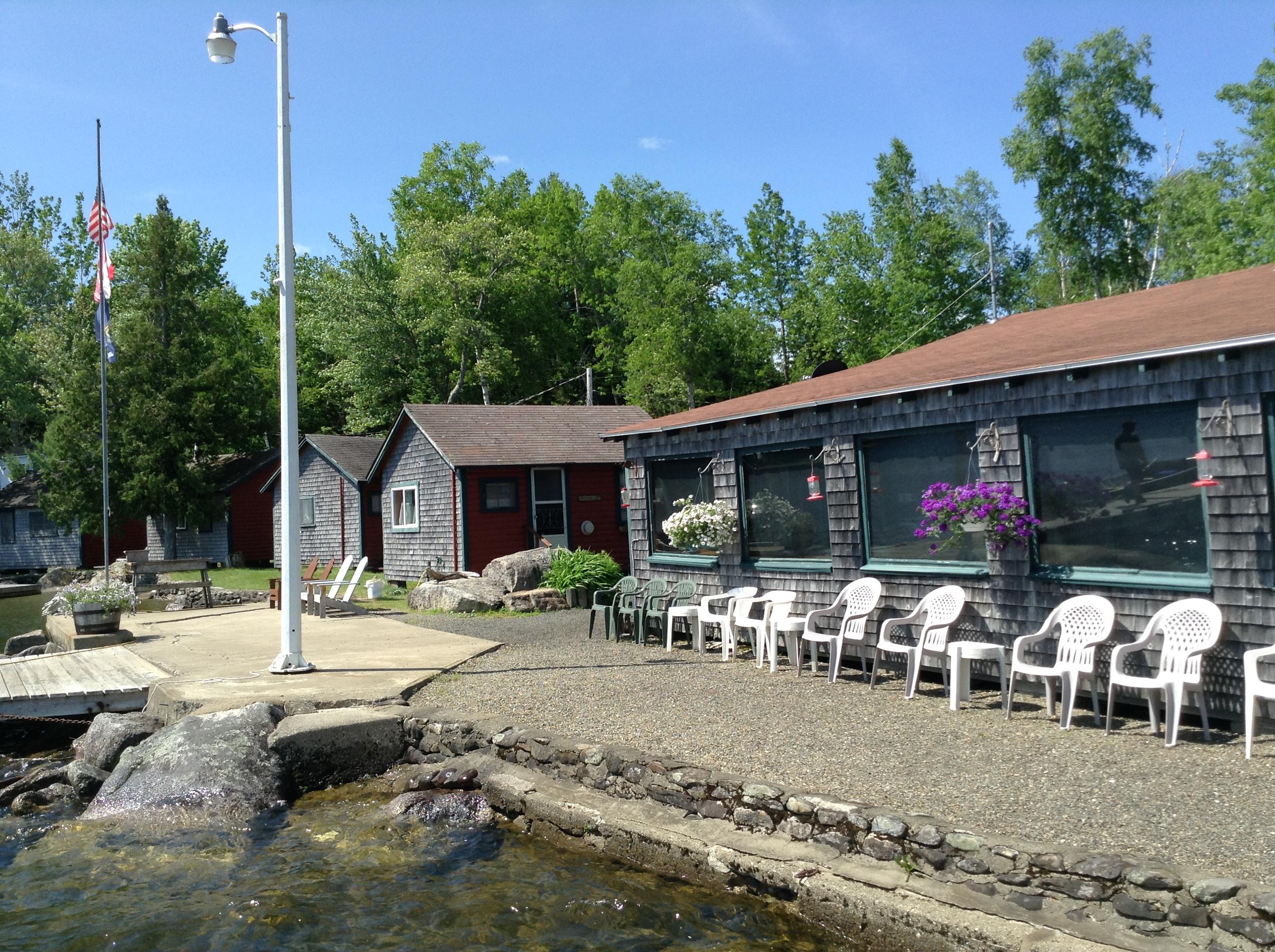 Rideout's is truly an iconic fishing and family vacation destination all located on our fantastic campus. All of our Cabins are kept meticulously clean by our great Housekeeping Staff. Most are log-sided, 10 of the 14 have full kitchens and many have screened-in porches to make enjoying the sound of the loons in the evening that much easier.
While the Cabins do not have individual televisions, there is good WIFI available at every cabin. We do have a 46" flat panel TV in the Rec Room with satellite TV to enjoy. Good WIFI is also available in the REC
All cabins are within sight of the lake on our beautiful campus. Our 215' dock is easily accessible from every Cabin and is a great place to greet the day or take a few casts throughout the day.