Family Destination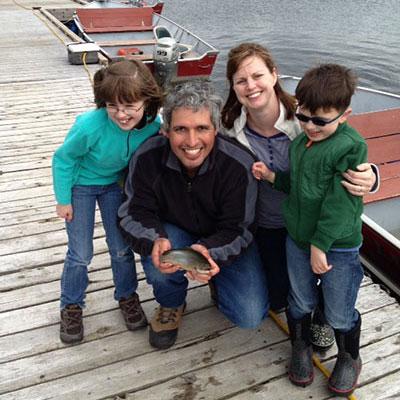 It is so enjoyable to see Families of all sizes gather at Rideout's to celebrate being just that; being a Family. We love to see old traditions continue and new traditions begin at Rideout's. Whether it is a Family of 3-4 all the way to a larger Group, all are welcome and Rideout's is just the place to reconnect.
Enjoy each other's company and soak up the natural beauty of East Grand Lake. We are honored to continue to host Families that have been coming to Rideout's for as long as over 60 years - multi-generational photos are the most fun to take!
We have the capacity to accommodate parties for 100 people for your next family reunion. We work with the organizers of these events to ensure people stay as close together as possible; have special "theme" dinners and/or concoct special desserts - whatever we can do to make the Reunion special for all in attendance.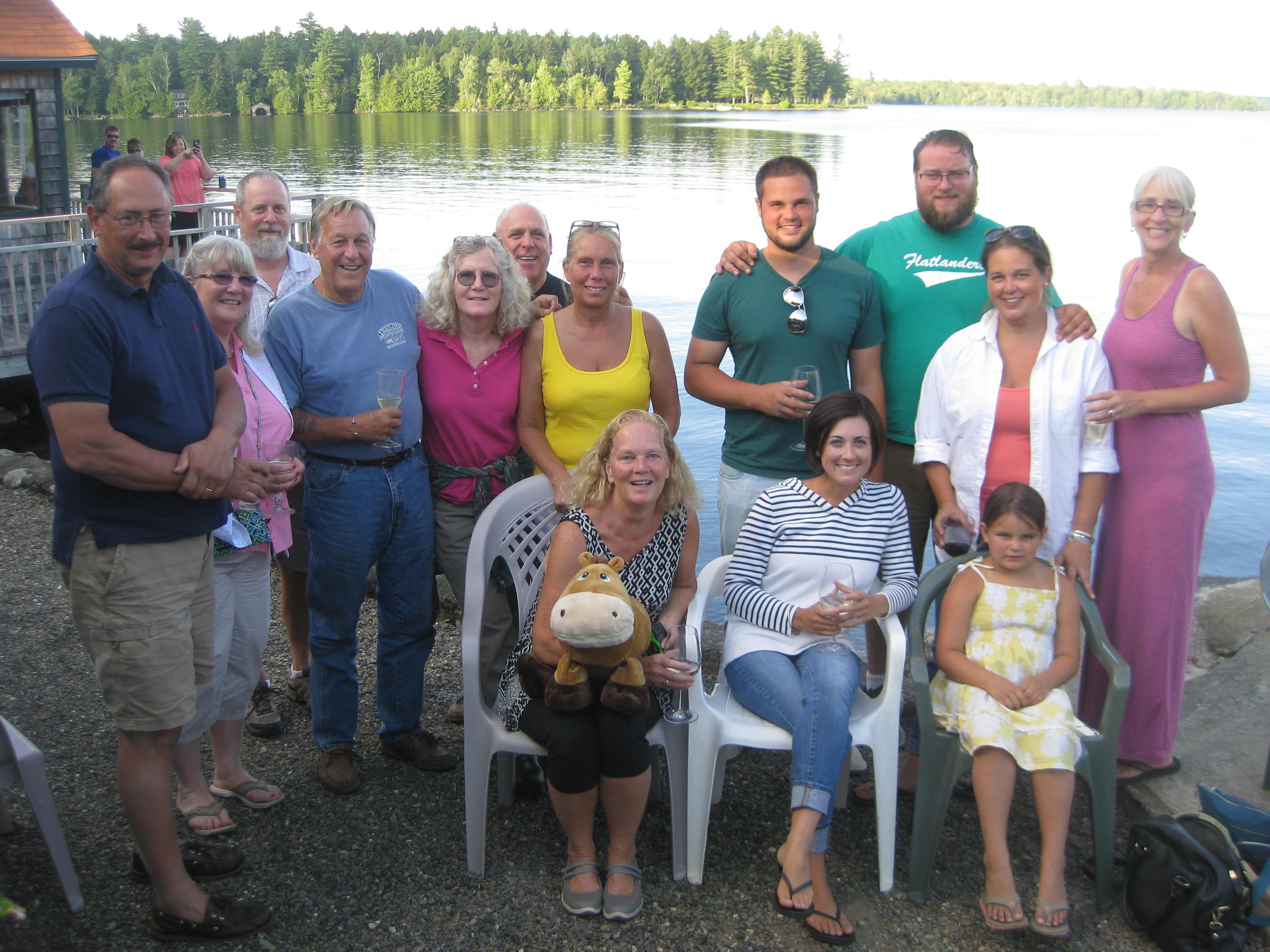 During the summer, our waterfront, including a great sandy beach, is a great place for Families to gather and splash around in our crystal clear water. Our swim platform is just off-shore and is a great place to practice doing cannonballs or just lying in the sun.
On rainy days, our lakeside Rec Room is the place to be where board and card games can be played or you can watch your favorite team play on our large, flat panel TV. Strong, fast WIFI is available in the Rec Room and in ALL cabins, if you need to check e-mails or just see how the rest of the world is doing without you!